Abby Hatcher is an animated children's television show that has captured the hearts of many young viewers. The show follows the adventures of a young girl named Abby and her friends, the Fuzzlies, as they explore the world and solve problems. The Fuzzlies are cute, furry creatures that live in the hotel where Abby and her family reside, and they are each unique in their own way. With its colorful graphics and fun-loving characters, Abby Hatcher is a show that kids of all ages can enjoy.
Benefits of coloring for children
Coloring is a great activity for children, as it provides a fun and creative outlet for their imagination. It also helps to develop their fine motor skills, hand-eye coordination, and problem-solving abilities. Moreover, coloring can be a relaxing and stress-relieving activity for kids, allowing them to take a break from their busy lives and focus on something enjoyable.
Abby Hatcher Coloring Pages Collection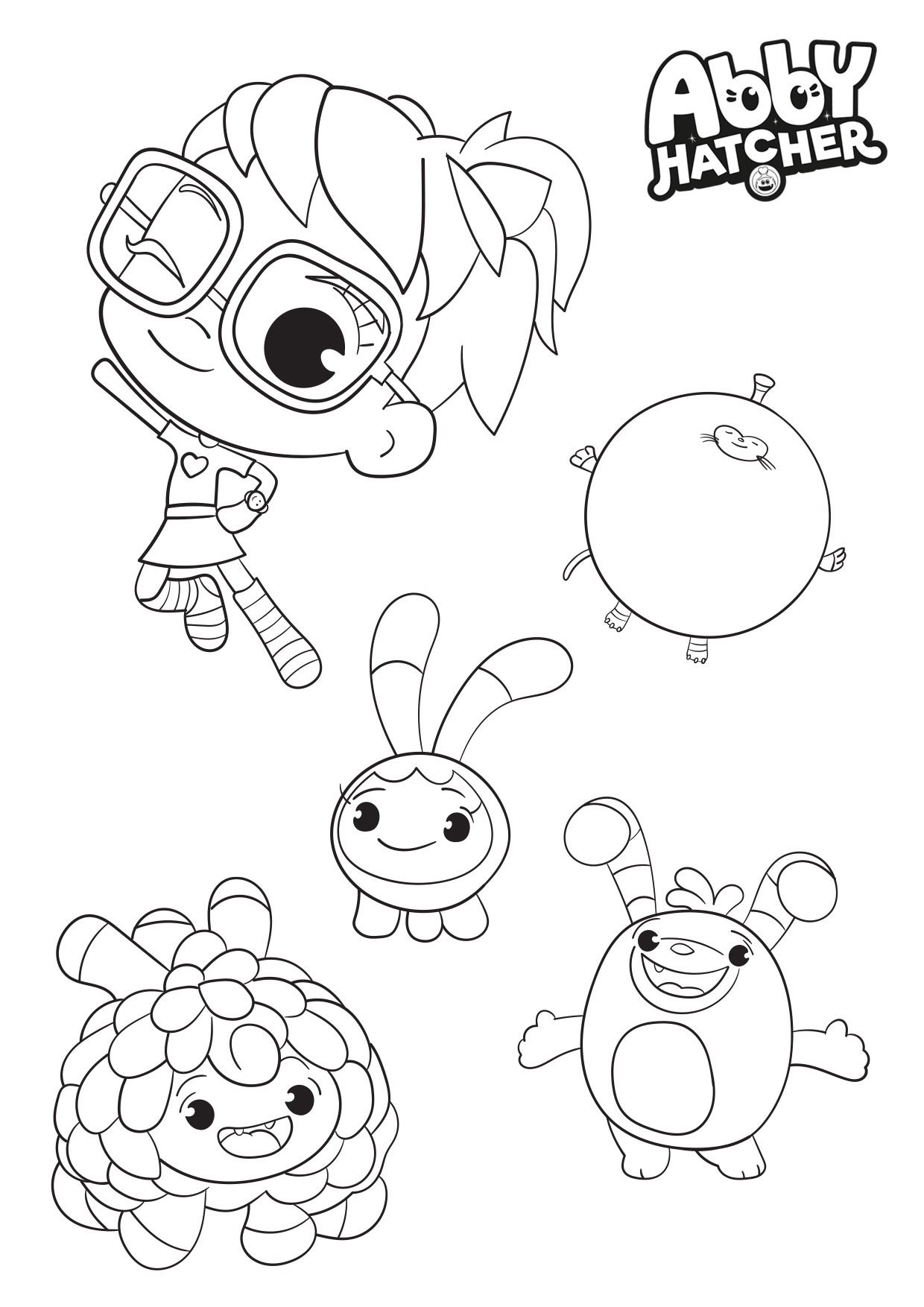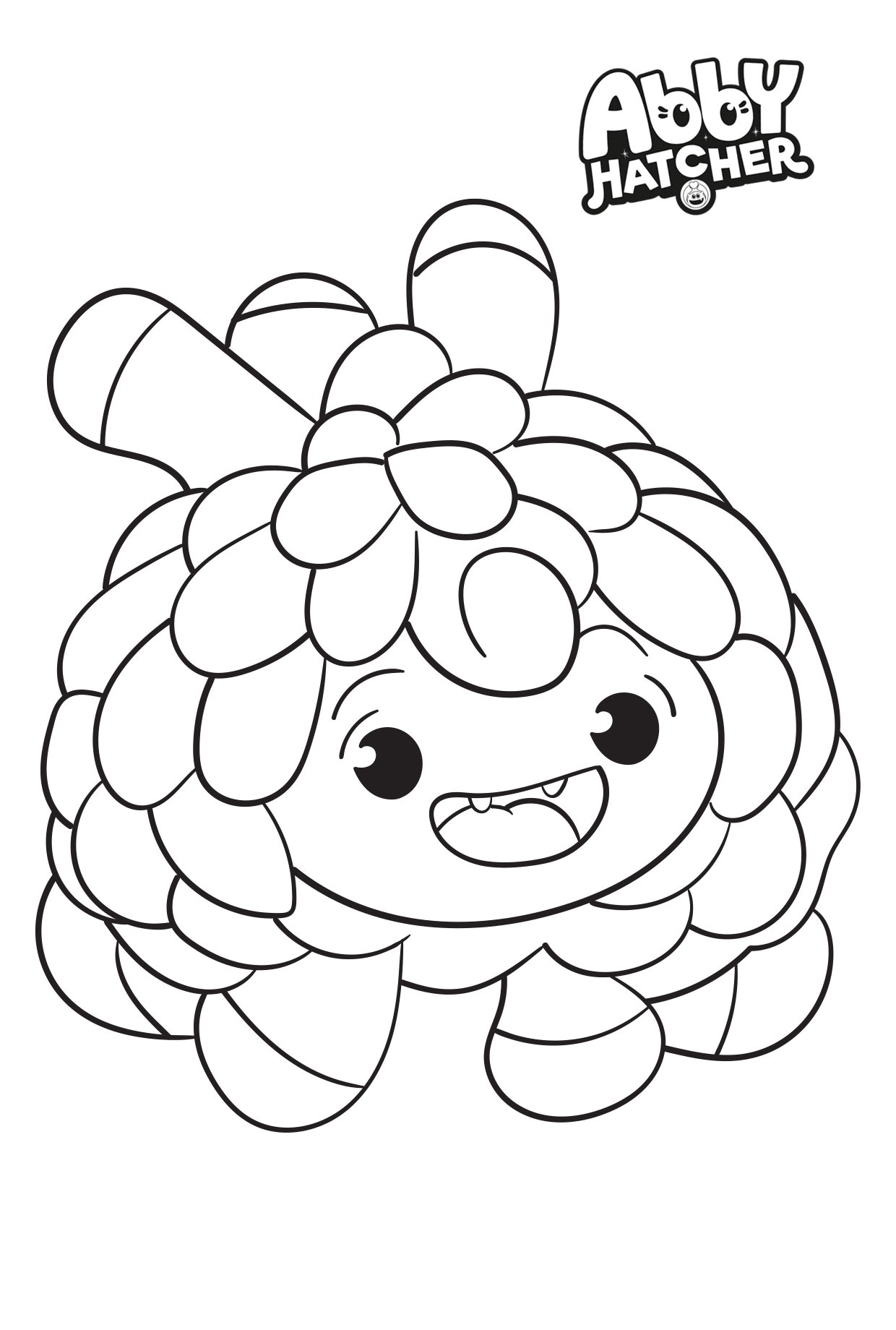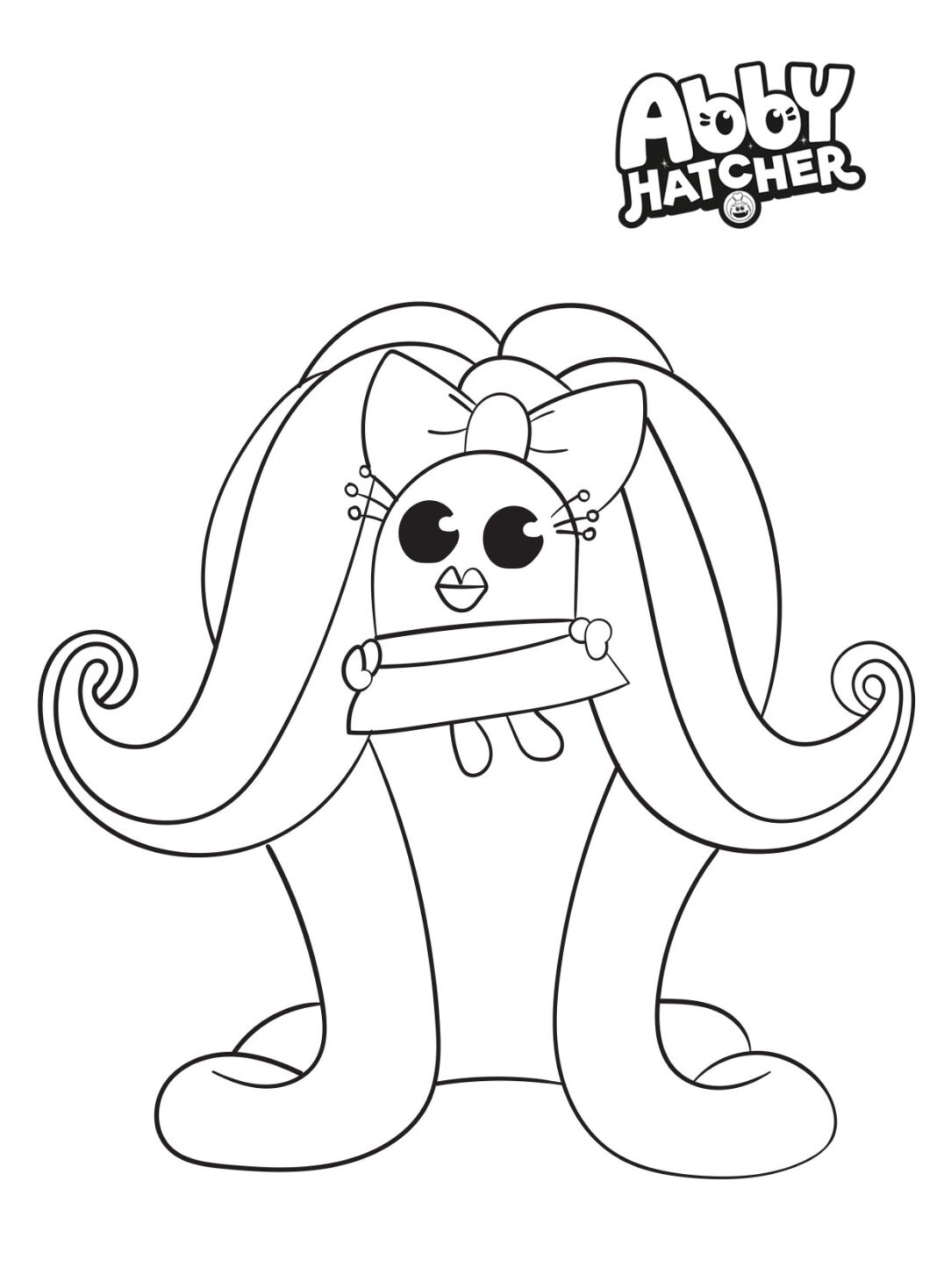 Creative ways to use Abby Hatcher coloring pages
There are many creative ways to use Abby Hatcher coloring pages, beyond just traditional coloring. Here are a few ideas:
Create a storybook: Have your child color the pages and then write a story to go along with them.
Decorate the walls: After your child has finished coloring the pages, frame them and hang them on the wall to create a fun and colorful display.
Use them as greeting cards: Have your child color a page and then write a special message inside to give as a gift to a friend or family member.
Make a scrapbook: Have your child color several pages and then use them to create a scrapbook filled with memories of Abby Hatcher adventures.
Popular Abby Hatcher characters to color
There are many popular Abby Hatcher characters to choose from when it comes to coloring pages. Some of the most popular include Abby herself, her friends the Fuzzlies, and her parents. Other popular characters include Bozzly, Flug, and K.C.
Tips for coloring Abby Hatcher pages with kids
When coloring Abby Hatcher pages with kids, there are a few tips to keep in mind to make the experience as enjoyable as possible:
Encourage creativity: Let your child's imagination run wild and encourage them to color the pages however they like.
Provide a variety of coloring materials: Offer a variety of coloring materials, such as crayons, markers, and colored pencils, to give your child a range of options.
Make it a fun and relaxed activity: Coloring should be a fun and relaxed activity, so try to create a calm and peaceful environment for your child to work in.
How to turn Abby Hatcher coloring pages into a fun family activity
Coloring Abby Hatcher pages can be a fun and enjoyable activity for the whole family. Here are a few ideas to make it even more fun:
Have a coloring contest: Have each member of the family color a page and then vote on the best one.
Make it a group activity: Sit together as a family and color the pages, chatting and laughing as you work.
Turn it into a treasure hunt: Hide the Abby Hatcher coloring pages around the house and have a scavenger hunt to find them all.
Using Abby Hatcher coloring pages for educational purposes
In addition to being a fun activity, coloring Abby Hatcher pages can also be used for educational purposes. Here are a few ways to incorporate learning into your coloring sessions:
Practice number recognition: Have your child count the number of Fuzzlies on each page and write the number next to them.
Work on vocabulary: Discuss the names of the characters and their unique characteristics as you color.
Enhance problem-solving skills: Encourage your child to think critically about how they want to color each page, encouraging them to problem-solve and think creatively.
Inspiration for creating your own Abby Hatcher coloring pages
If you want to take your Abby Hatcher coloring experience to the next level, why not try creating your own pages? Here are a few ideas to get you started:
Draw your own Fuzzly: Encourage your child to use their imagination to create their own unique Fuzzly.
Design your own Abby Hatcher adventure: Have your child come up with their own Abby Hatcher adventure and draw it out on a blank page.
Create a coloring page from a scene in the show: Choose a scene from the show and have your child recreate it on a blank page.
With its growing popularity, the future of Abby Hatcher looks bright. There are sure to be many more adventures and coloring pages to come, making it a fun and exciting show for kids to enjoy for years to come. Keep an eye out for new coloring pages releases and continue to enjoy the fun-filled world of Abby Hatcher with your kids.
In conclusion, Abby Hatcher coloring pages are a great way to encourage creativity, improve fine motor skills, and provide a fun and relaxing activity for kids. With so many options to choose from, both online and in creating your own pages, the possibilities are endless. So grab some coloring materials and dive into the colorful world of Abby Hatcher with your kids.
Download Abby Hatcher Coloring Pages Pdf