On this page, you can find Free Printable Knuckles Coloring pages. We make sure that these drawings are the best coloring pages. So, happy coloring.
Knuckles is a 16-year-old anthropomorphic red echidna with long and sharp spikes similar to a pair of eyebrows.
Free Knuckles Coloring Pages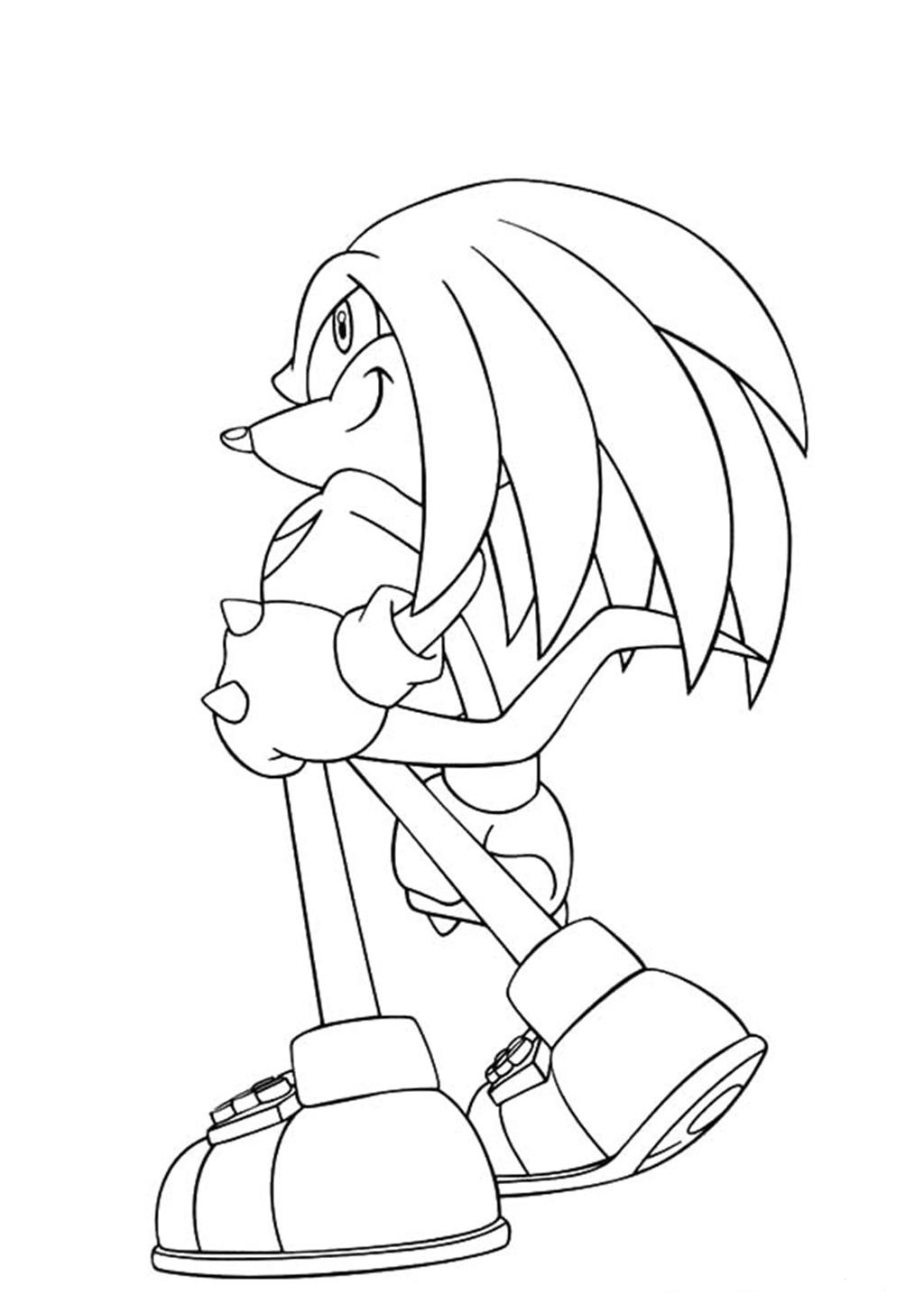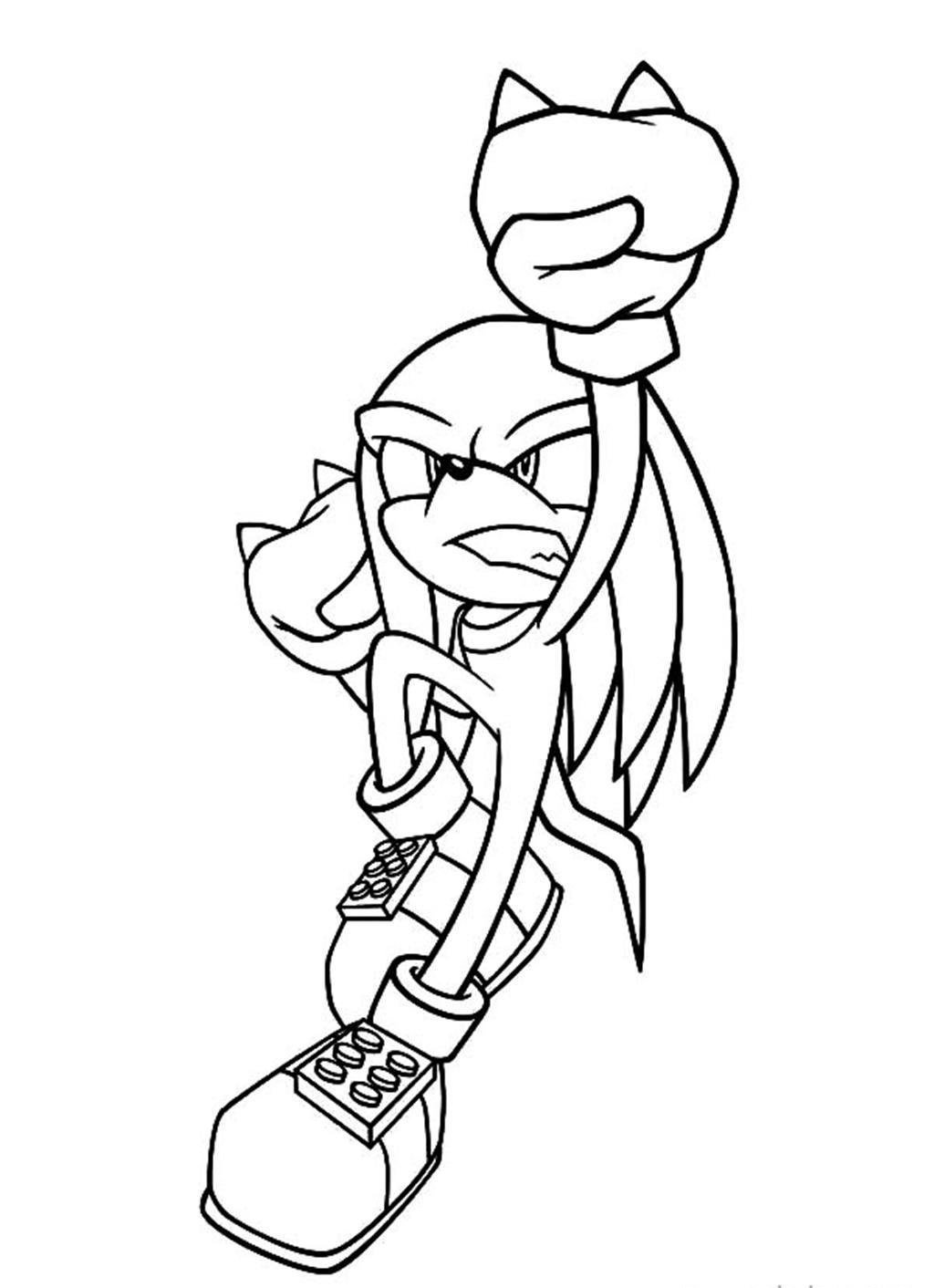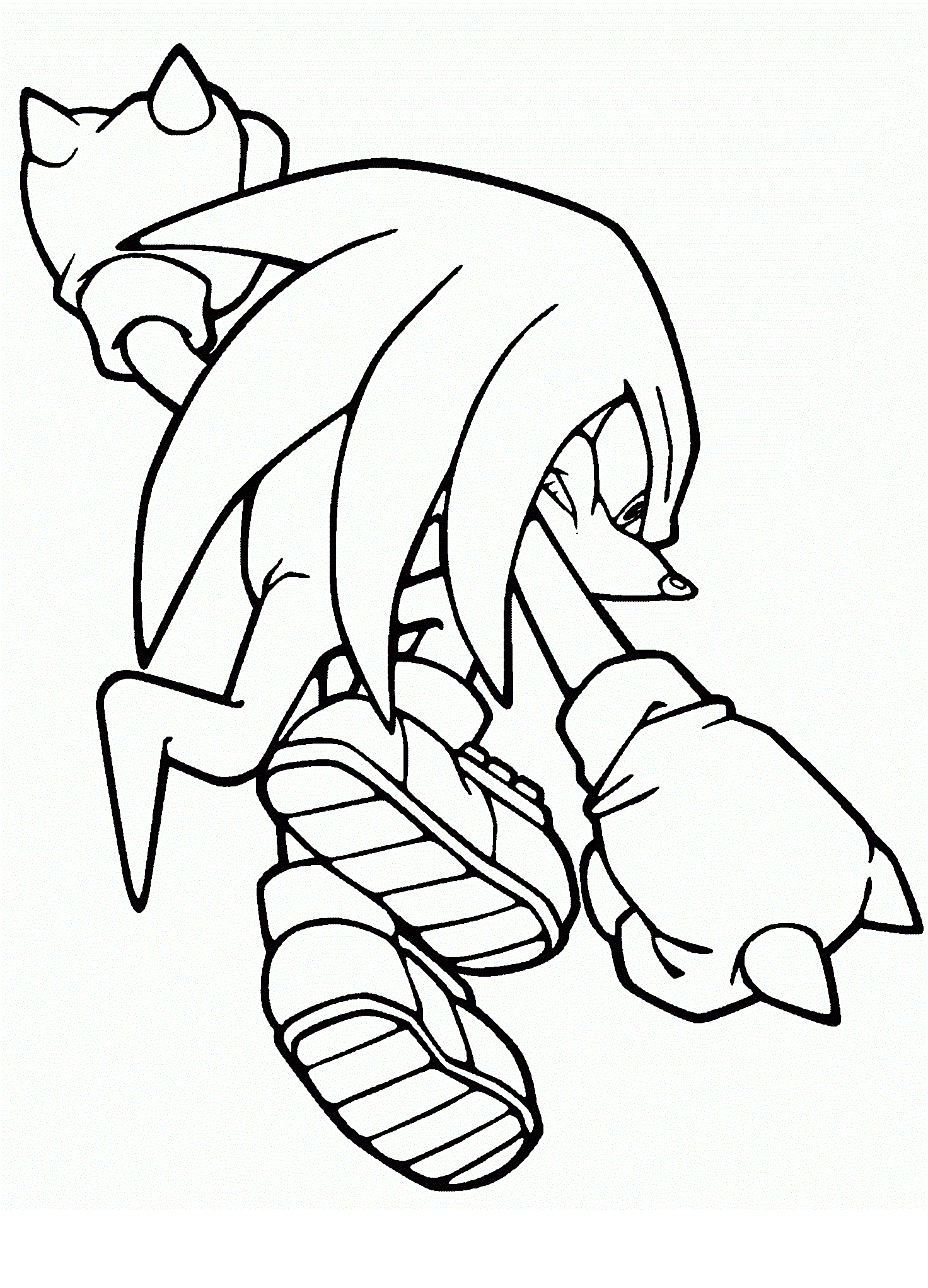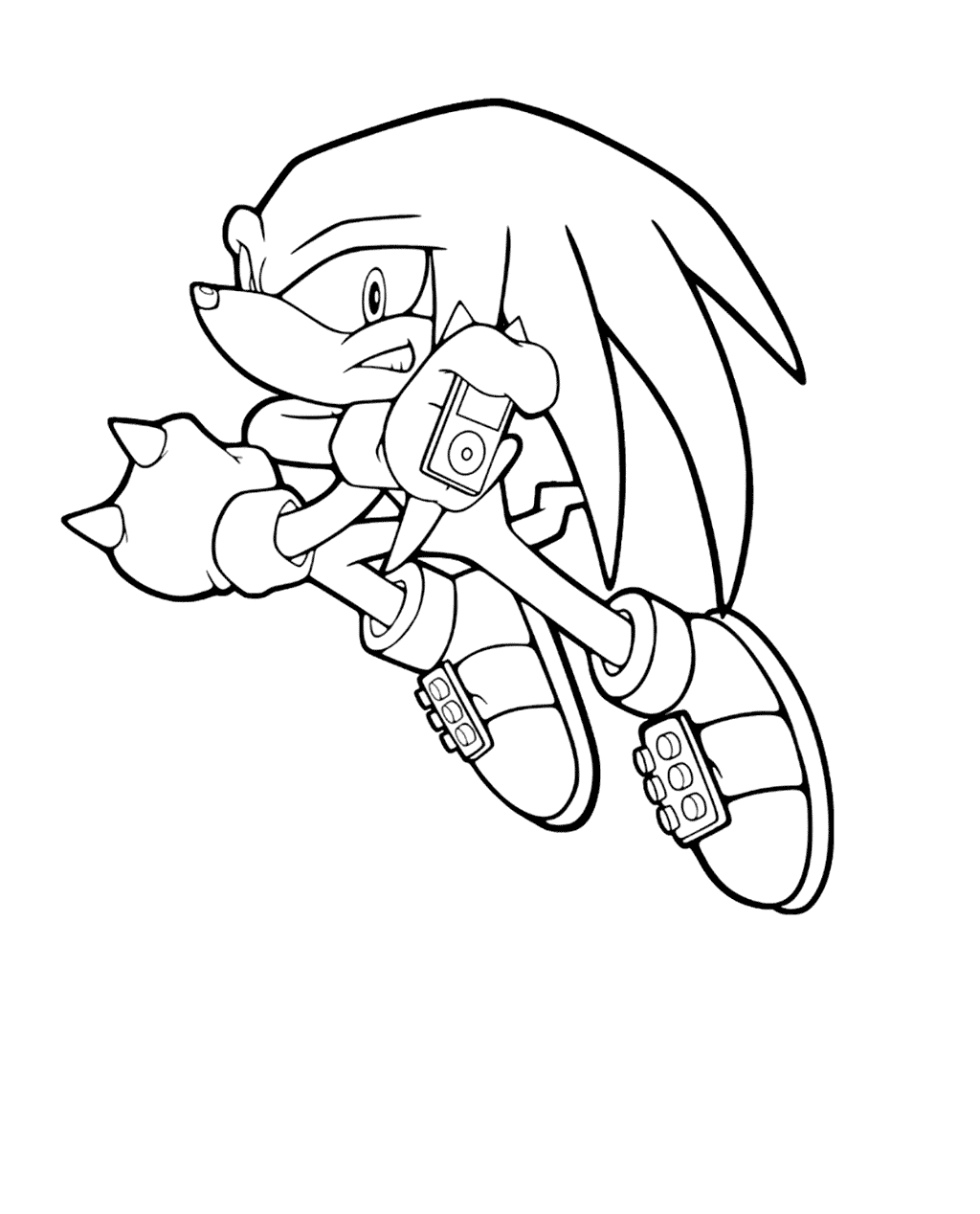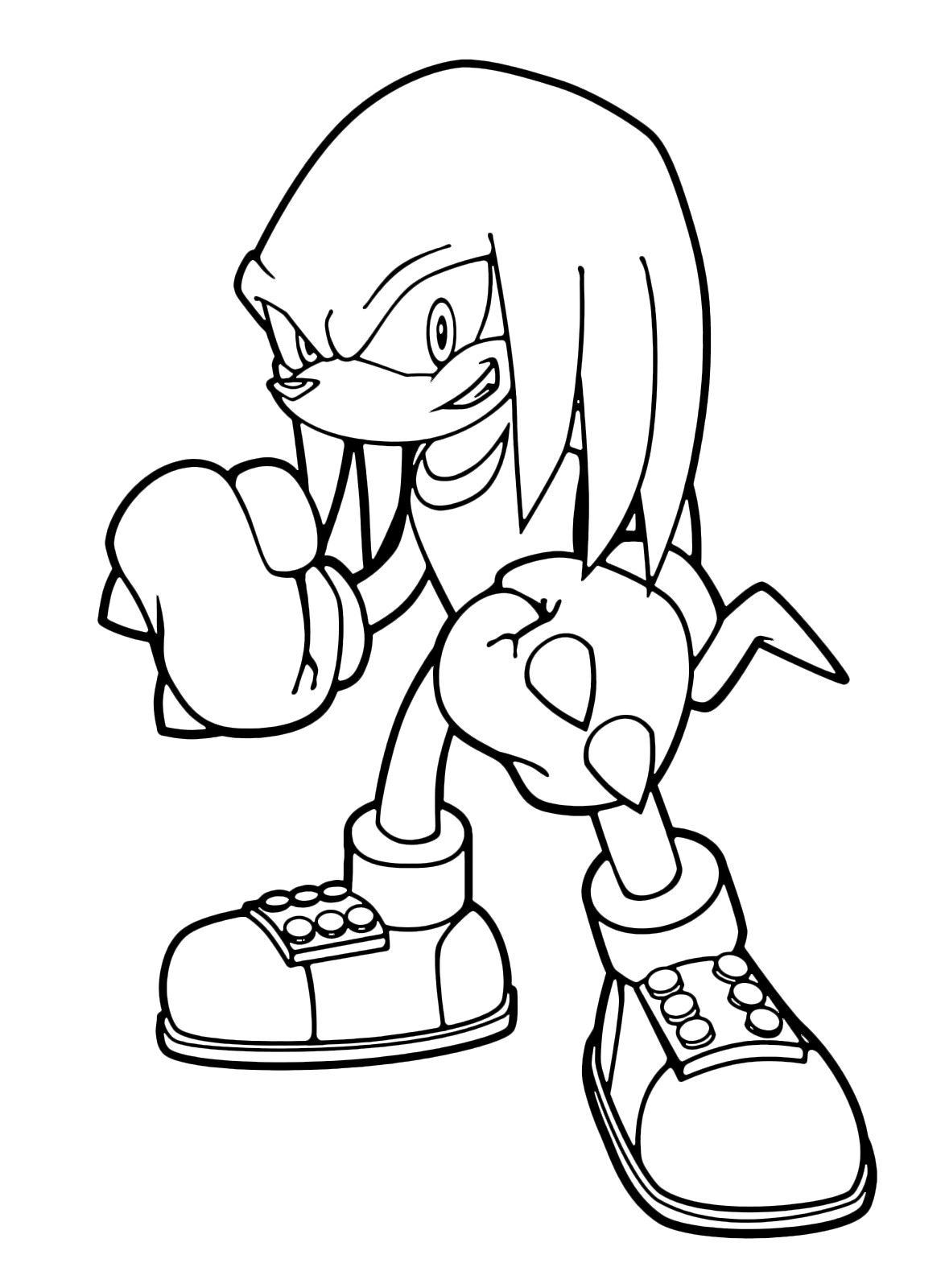 Knuckles is about 110 centimeters tall, weighs approximately 40 kilograms, and has shoes with green, yellow, orange, and red colors.
On the other hand, his two fists or 'knuckles' are sharp, which provide significant blows to his opponents.
At the same time, it can break large rocks, even iron or other metals of more considerable consistency, with its mighty sharp fists.
Meanwhile, he is one of the most powerful characters in the Sonic saga, equal in strength to the blue hedgehog.
The character made his debut on February 2, 1994, with the release of the video game Sonic the Hedgehog 3 for the Sega Mega Drive console.
Initially, Knuckles is a villain, and he believes that Sonic and his inseparable friend, Miles 'Tails' Prower, want to steal Master Emerald.
However, this deception was orchestrated by the antagonist of the saga, Doctor Ivo Robotnik (Dr. Eggman), to manipulate him and get Master Emerald.
Later, Knuckles discovers Eggman's deception in Hidden Palace Zone in the Sonic & Knuckles game, where Robotnik's betrayal is revealed.
After this event, he decides to join forces with Sonic and Tails to put an end to Eggman's plans.
He then joins as a member of the Sonic Team, where he establishes a friendship and some rivalry with Sonic and Tails.
Meanwhile, he attracts the attention of an antagonist, Rouge, a bat who attempts to steal Master Emerald in Sonic Adventures 2.
Subsequently, he appears as a regular Sonic the Hedgehog Universe member, joining forces with his allies to confront threats.
Regarding Knuckles' personality, he is stubborn, loyal, independent, annoying at times, and a bit of a hermit.
However, on some occasions, he is naive, falling into traps and tetras of Eggman and his allies.
In the beginning, he was Sonic's antagonist under Eggman's manipulation until he became part of the blue hedgehog's team.
For his part, he is characterized by his sense of protection of his island and when his friends are in danger.
Download Knuckles Coloring Pages Pdf