Ah, Harley Quinn, the iconic comic book character that has been loved by generations of fans. Her mischievous antics and her zany outfits have made her a fan favourite, and now you can bring her into your own home with these amazing Harley Quinn coloring pages!
These Harley Quinn coloring pages are perfect for any fan of the character – from children to adults alike. They will provide hours of fun, letting you express your creativity as you color in all the details. Plus, they are a great way to unwind after a long day and take some time for yourself.
Harley Quinn Coloring Pages Collection
So whether you just want to relax or you're looking for something to do with family and friends, these Harley Quinn coloring pages are sure to bring joy into your life. So let's get started!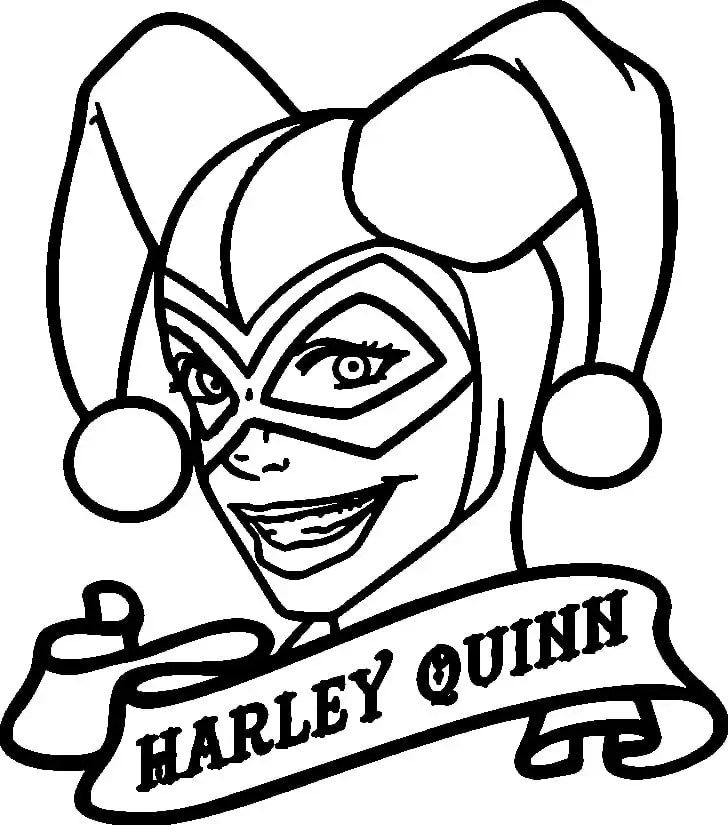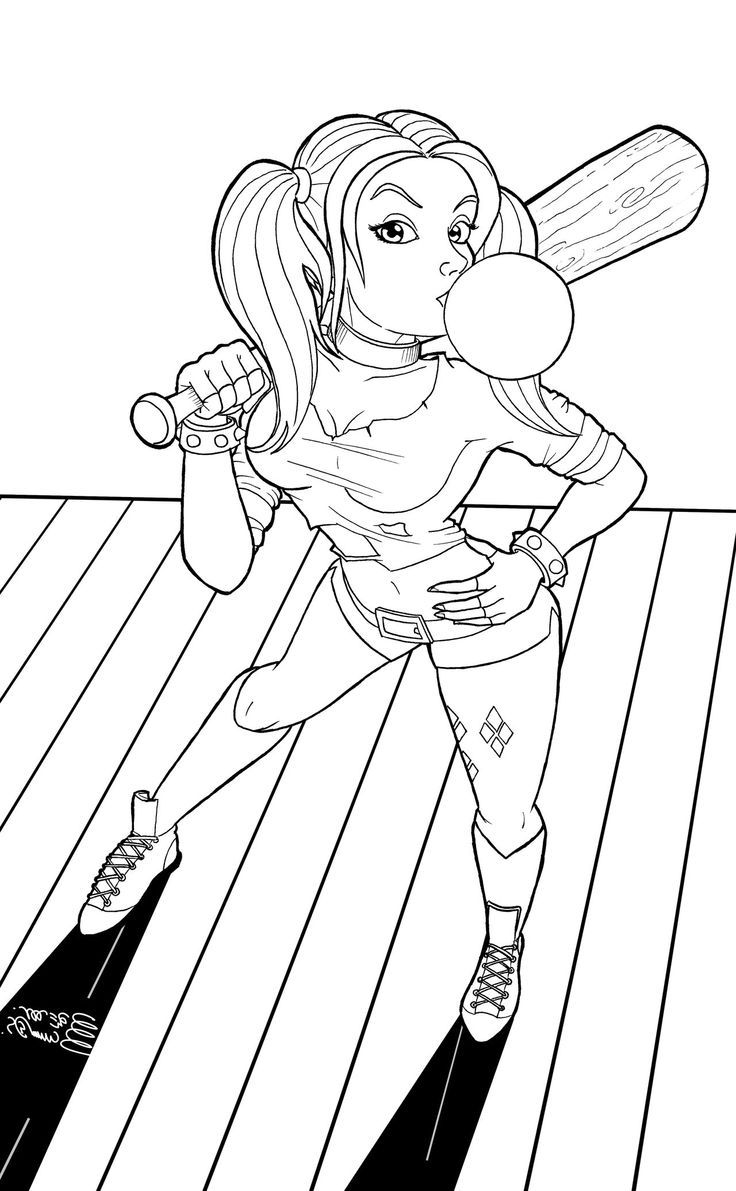 A Look At Harley Quinn's Iconic Style
Well then, let's take a look at the iconic style of Harley Quinn. She certainly stands out from the crowd – her bold combination of colors and eye-catching patterns make her an unmistakable figure in any room. But what is it about her style that makes it so recognizable?
The answer lies in Harley Quinn's history. She was created by Paul Dini, who based her on the character Ann Margret in the film 'Carnal Knowledge'. Her unique combination of clothing is a direct reference to this, with her iconic red and black jester suit being the most striking example. It's a perfect blend of silly and stylish – a perfect representation of Harley Quinn herself!
Harley Quinn's style has been embraced by fans around the world, with countless cosplayers adopting it as their own. This is no surprise – it's a look that allows people to express themselves while still standing out from the crowd. It also helps that she looks great in any situation, whether she's fighting crime or just hanging out with friends. Who wouldn't want to be like Harley Quinn?
Tips For Coloring Harley Quinn Pages
Right then, so here we are with our third step in the journey of Harley Quinn coloring pages. Now, if you're looking to really increase the level of satisfaction that comes from your coloring experience, then I'm here to tell you there's some tips and tricks that can help.
Let's start with the basics: look for a good quality set of coloring pencils or markers. You want something that will last and won't bleed out as soon as you start using them. Also, make sure to choose colors that are well-suited to the images – nothing too bright or gaudy when it comes to Harley – she deserves a bit more subtlety than that!
Finally, don't be afraid to get creative with how you use your coloring tools. Make sure you understand each page and its underlying design before starting so you know where best to apply certain colors or techniques. Don't just color in everything randomly; try different shades within the same tonal palette or mix up light and dark colors for an interesting effect.
Armed with these pointers, you should be ready to take your Harley Quinn coloring pages up a notch. Who knows what kind of vibrant artworks may emerge?
Creative Ideas For Using Harley Quinn Coloring Pages
Coloring pictures of Harley Quinn is a great way to have fun and show off your creativity. But why stop there? There are plenty of other ways you can use these pages to express yourself. Here are a few ideas that may help spark your imagination:
Firstly, why not make a collage out of the different pictures? You could cut each one out and arrange them in a design that reflects your own style. Whether it's something abstract or an homage to the DC universe, it's sure to make an impact.
Secondly, why not try using them as decorations for your room? Hang the images up around your walls and furniture to add some color and style. They'll be sure to brighten up any space and give it that extra special touch.
Lastly, how about taking inspiration from the characters themselves? Use Harley Quinn's bright colors as inspiration for new outfits or decorate your accessories with drawings from the pages. It's all about having fun so feel free to experiment!
These are just three ways you can use Harley Quinn coloring pages in creative ways, but there's no limit to what you can come up with. So get creative and show off your artistic talents!
Conclusion
I think it's fair to say that Harley Quinn is a beloved character. Her style and attitude have gained her many fans, and her coloring pages are an excellent way of expressing our admiration for her. With a bit of time and effort, you can create some truly stunning pieces using these pages. Whether you're using them to create your own artworks or just to add a splash of color to your walls, they're sure to bring any room alive.
Personally, I'm always on the lookout for new creative outlets. Coloring in Harley Quinn pages has been a great way for me to relax and express my artistic side. Plus, I get the satisfaction of seeing my work hung up on my wall! It's an incredibly rewarding experience which I'd recommend anyone try – regardless of their skill level.
So why not try getting creative with Harley Quinn coloring pages? You never know what beautiful works of art you could create! It's certainly been an enjoyable experience for me – one which I hope others will share in too.
Download Harley Quinn Coloring Pages Pdf